Any Club, group or individual can book the pitch for rates and details email goal@killalaafc.ie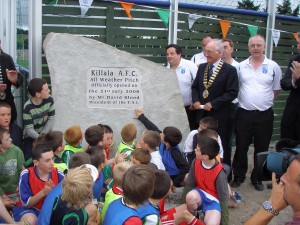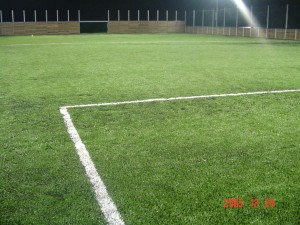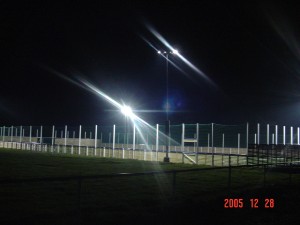 Edel Grass Tromsø System
The artificial grass system that makes room for a sustainable future…
Generously exceeds the FIFA** norms and anticipates new requirements that will be set
Excellent sliding characteristics
High player comfort
High shock absorption
Top quality filling material (low environmental impact, better for the health)
Recyclable
The Edel Grass Tromsø System

 They have developed this system, together with their partners (Arcadis and Sekisui (Alveo)), in response to the increasing demand for affordable and sustainable artificial grass systems. The heart of the system is an intermediary layer of closed cell foam. This is a light, stable and resilient material that gives the field unprecedented good characteristics. The system is also offered with a top quality filling material, made of thermoplastic grains.
Suitable for the highest sporting levels.
FIFA** characteristics are unconditionally guaranteed
Superior playing quality (good for sliding, excellent ball roll and bounce, first-rate shock absorption and energy conservation).
Less filling material is needed (less weight and volume).
Artificial grass fibres are shorter than usual (less material).
The underlay is only 38 cm (rather than the usual 50 cm).
100% environment-friendly manufacture
Recyclable (better for the environment and lower removal costs).
Low operating costs and a very high playing capacity.